You know how you yearn for chili or soup on the cold, blustery, gray days in winter? Well, I guess the same can be said about how a dark gray day like today affected my approach to today's editing of images.
There's no real story to the following photos, just some miscellaneous photos from a recent trip to Haines, Alaska, last August that I thought I would process in black and white. No highfaluting artist statements on the reason behind the conversion to black and white. It's just because I felt like it. It is as simple as that.
Chilkoot Indian Association Trail -Haines
The Chilkoot Indian Association (CIA)Trail in Haines is a relatively new, in-town trail near the Southeast Alaska State Fairgrounds. While walking on the peaceful, easy-to-travel path, you feel like you are in the middle of nowhere when in reality, you are only a few blocks from homes and the Haines public school. If you are lucky, you might see a bear or moose that has retreated to the forest after sneaking into town. The trail is a very nice addition to Haines. Depending on where you are staying in Haines, it makes a nice stroll to and from the Saturday Farmer's Market at the fairgrounds.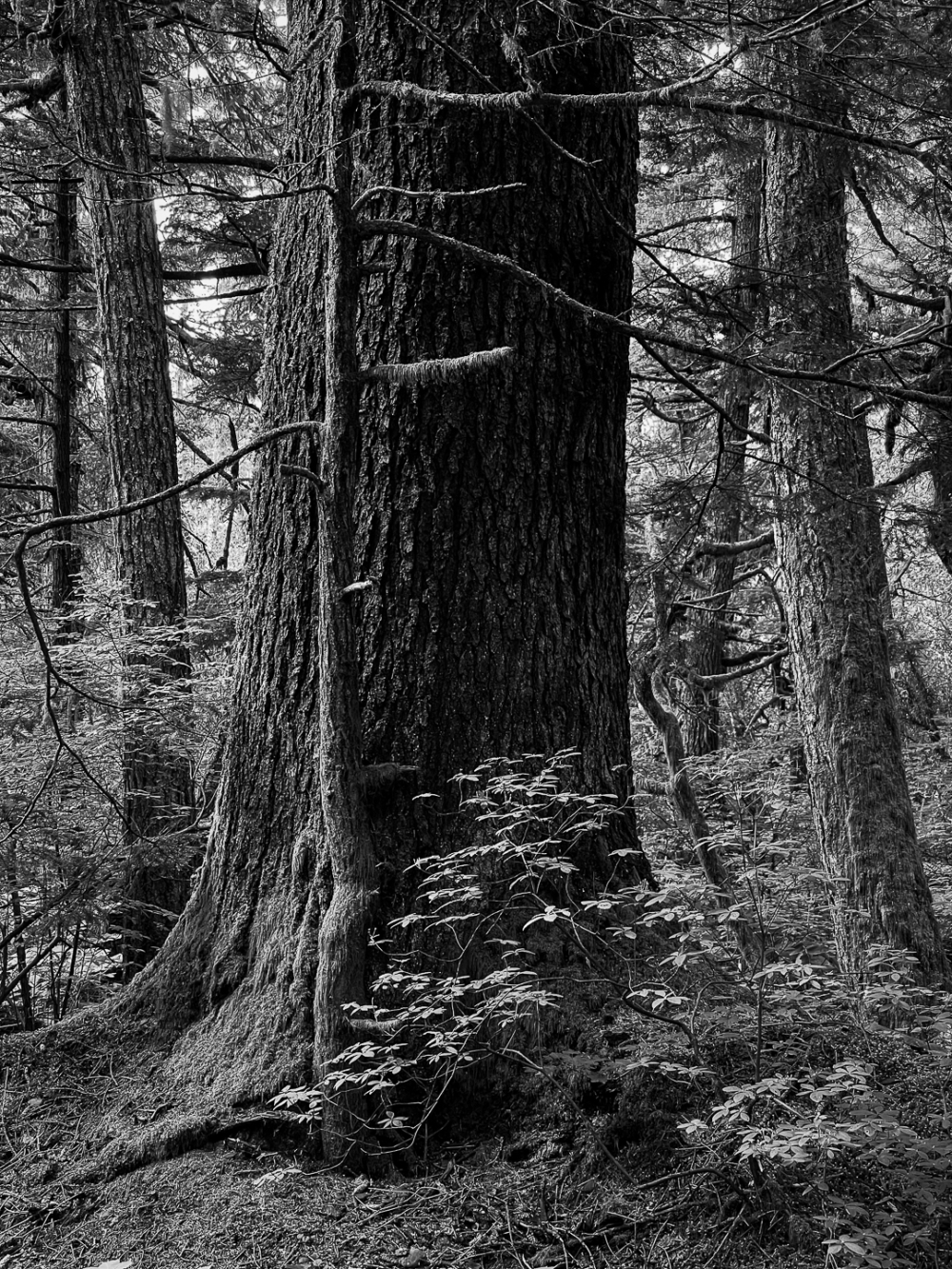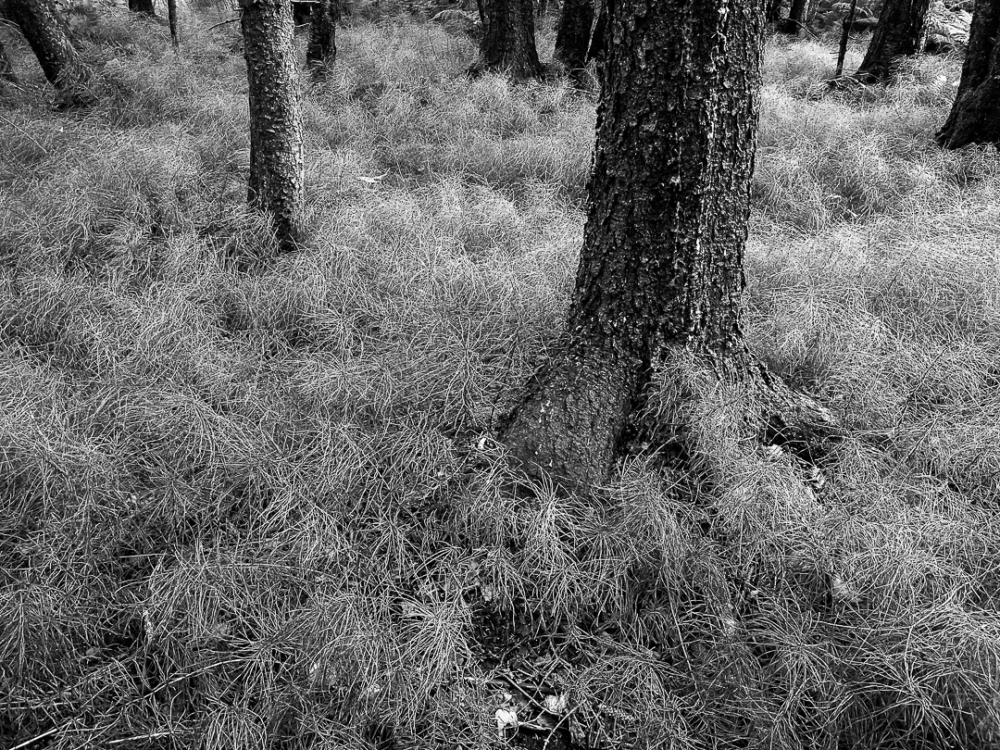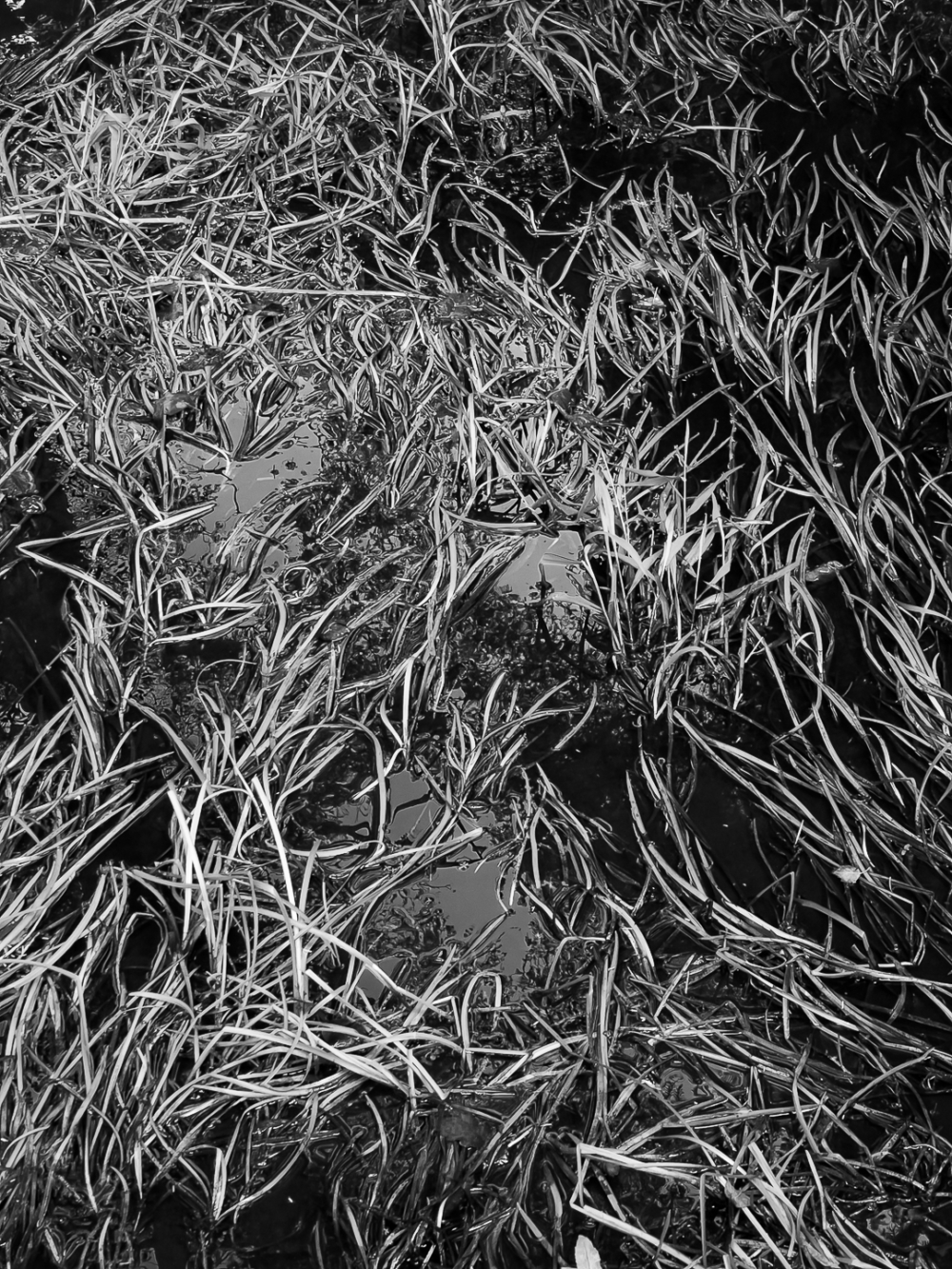 The spectacular scenery of the Lynn Canal
The views from the Alaska state ferry on the four-plus hour trip from Juneau to Haines are spectacular. I'm always befudled to see people sleeping on the ferry when spectacular views like the below are for the taking (in addition to whales and other marine wildlife). I'm equally befuddled seeing the cruise ships travel this route during the dinner hour and late into the evening only so the passengers can get to the next port in the morning. I'd rather see views like the ones below than have extra time at a jewelry shop in port.
The Lynn Canal is not a man-made canal but rather a glacier-formed fjord. It is one of the deepest and longest fjords in the world. It is about 90 miles long, traveling from the Juneau area to Skagway over 2,000 feet deep. As a major shipping and transportation route, the fjord connects highway-isolated Juneau with Haines and Skagway. It was also a major water route during the Klondike Gold Rush.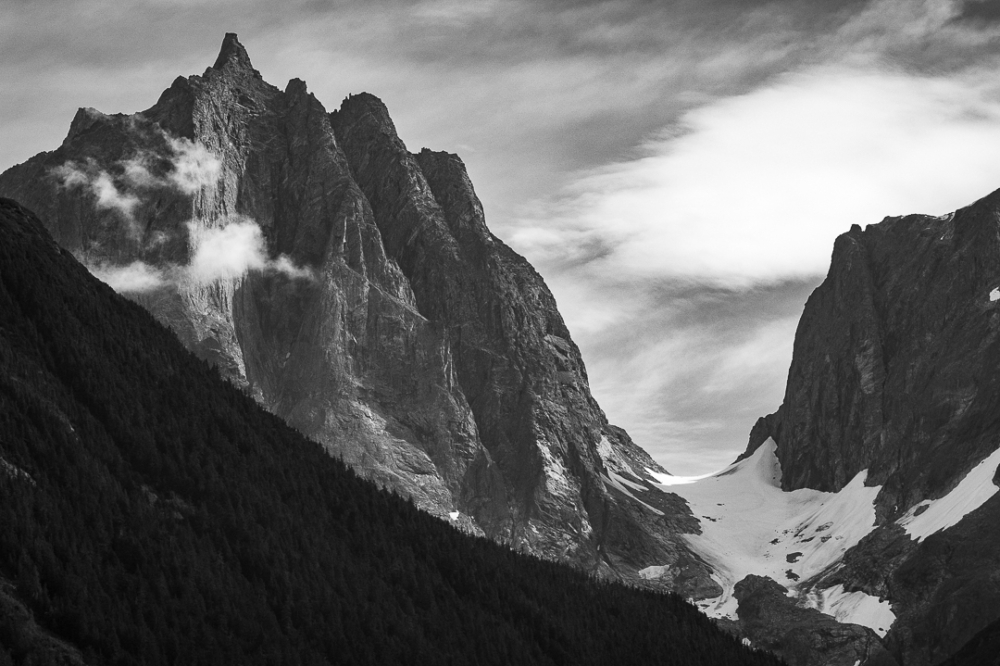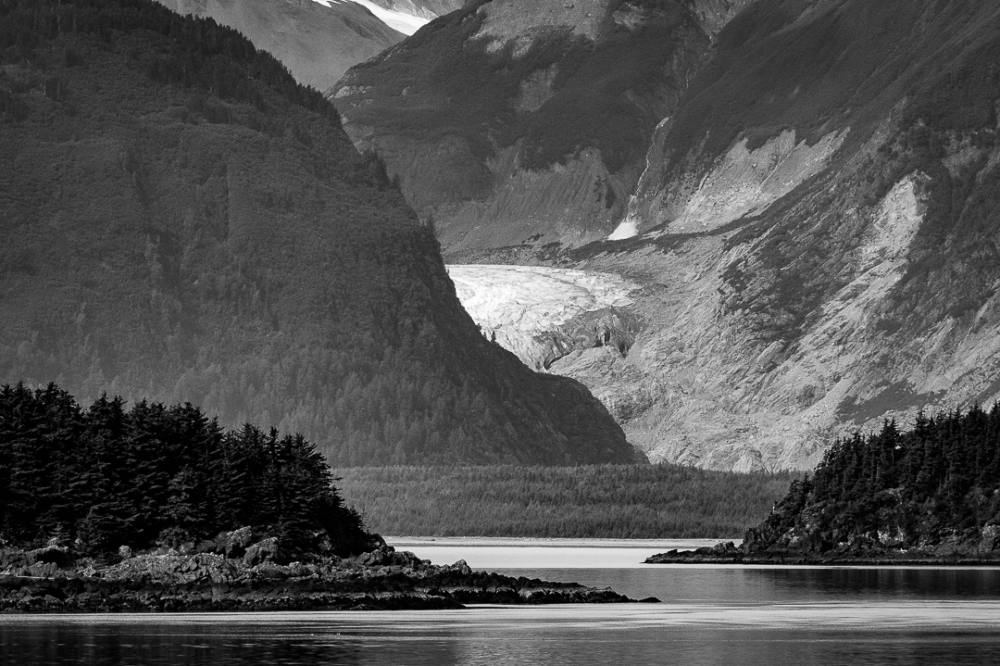 There you have it. No color. Just black and white. Now time for some warm spicy soup.
LINKS